As I said earlier, this was the year of the audiobook for me. I got started in 2013, and really got going in 2014. I have to thank the local library for all this, because that's where I get all my audiobooks for now. It is extremely convenient, and great for when you want to rest your eyes, or when on a long drive, or when you find yourself on a treadmill and must find some way of staying on.
Anyway, here are the Top 3 Audiobooks I listened to in 2014:
#1. The Husband's Secret : This was my first book from Liane Moriarty and I'm a fan of hers now (I'm listening another of her books currently). The stories, and there are a couple, are about a bunch of vaguely connected people, who endure love, hurt, pain, anguish, relief, closure and betrayal. There is also suspense as Moriarty keeps us on tenterhooks for the big reveal. The book is a great balance of pacy writing and great, gorgeous description, so deftly inserted into the prose that I am not aware of listening to copious paragraphs, but only of the picture it creates.
This was un-put-down-able, and I listened to this book every moment I got.
#2. Gone Girl : This story of a young woman's disappearance and subsequently, the strong noose of suspicion settling around her husband's neck, is now a major motion picture starring Ben Affleck and Rosamund Pike; some of you might have seen it already. I highly recommend this book on audio because of the fabulous narrators.
#3. Major Pettigrew's Last Stand : This nice tale of mature love between two older folks is a gentle, feel-good listen. Helen Simonson's culture-spanning romance is wonderfully brought to life by Peter Altschuler – highly recommended.
This has been the year of the audio-book for me, but more on that later. I did actually read some books, and here are my Top 4 out of all them.
This was without doubt the Best Book of 2014, and I knew it as I was reading it. It is that fantastic; I didn't want to do anything else save read that book, until it was finished. "The Martian" dethrones my favorite sci-fi novel of all time "Ender's Game" from the top spot.
This book is now being made into a film starring Matt Damon – and that is well-cast, because I can see Damon as a fine Mark Watney. The film releases November 2015, and I do hope that director Scott Ridley won't mess it up, like they often do (the film version of "Ender's Game" was a disaster).
According to IMDB, Chwiwetel Ejiofor is playing the character of Venkat Kapoor. Ejiofor is a great actor, but they couldn't find an Indian guy for the role? Sendhil Ramamurthy (Heroes, Shor In The City) would have made an excellent Venkat Kapoor.
Anyway, the point is – you MUST read this book. The audiobook is supposed to be quite good too.
#2. Safe Harbor by Tana French
French is quite marvelous. And dependable. You know you are getting a nice psychological mystery out of her books. Always. The proof is in the pudding/writing. If you haven't read her previous books (Faithful Place, Broken Harbor, The Likeness), get to it. Please.
And yes, I can't link to the full review because I haven't reviewed it yet. But I will, I will. Soon.
#3. The Weight of Blood by Laura McHugh
This is McHugh's debut, and what a debut it is. This sinister haunting novel set in rural Missouri will stay with you for a long time. It is a mesmerizing book; it pulls you in and keeps you there.
Lock-In was my first Scalzi, and a very good book. Two of my Top 4 books are sci-fi books. I must like sci-fi very much. And the other two are dark, psychological mysteries. Ergo, I must … Ah well!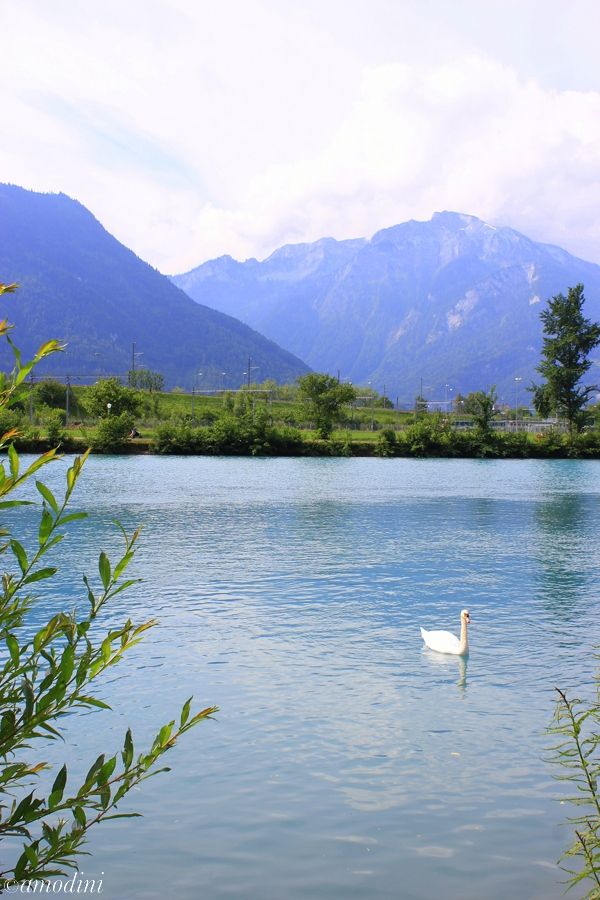 Title : Landline
Author : Rainbow Rowell
Narrator : Rebecca Lowman
Genre : Romance
Publisher : Macmillan Audio
Listening Length : 9 hours 3 minutes
Rating : 4/5
I'd only ever heard of Rowell by way of her YA book "Eleanor & Park", and I'm not very enthused about YA literature in general. But after this book, I actually might go back and read/listen to that one. Anyway, I think I noticed Landline because of the slightly fantastical concept of talking to the past (more on that soon). It is not exactly time-travel (which I love) but it's close enough. Hence the book. And am I glad.
Georgie McCool is a comedy writer for television show "Jeffed Up". When she gets an opportunity to pitch a new television show during the Christmas holidays she takes it. The downside here is that she'll have to miss going to Omaha with the rest of her family – husband Neal, and daughters Noomi and Alice. Neal doesn't like the situation, and Georgie knows it. Their relationship is already suffering through Georgie's long, erratic work hours and Neal's brusqueness as house-husband, and this new turn of events makes Georgie think that this might be it.
At her mother's house during this time, Georgie tries to call Neal from the landline and discovers that she is speaking to the Neal of 1998, a time when they were only dating and had had their first big fight for almost the same reasons. As present-day Georgie and 1998 Neal go back and forth airing hopes and fears (Neal not aware of the time difference) Georgie knows that this conversation will decide their fates.
Landline was a very romantic book. This is not gushing, tripping-over-your-feet romance, but a more measured, mature love. Neal is quite swoon-worthy – a husband who takes care of the home and kids, lets Georgie follow her dream, tolerates Georgie's close friendship with handsome co-writer Seth, and is unfailingly romantic. Georgie and Neal's relationship questions actually hit home, because you find yourself identifying with the many problems in their marriage, as the stuff of real life.
This deals with a lot of stuff but is not "heavy". Also I quite like the narrator Rebecca Lowman. I have heard her earlier (when I listened to Nicholas Spark's Safe Haven), and she doesn't disappoint. Lowman's voice is a little husky and can seem almost dry sometimes, but she uses it to good effect. A very good listen, this one.
P.S. : I wonder, had the genders been reversed, had Georgie been the housewife and Neal the busy writer, would we have tolerated Georgie throwing a hissy-fit over Neal's absence on the Omaha trip, or would we have expected her to just lump it?